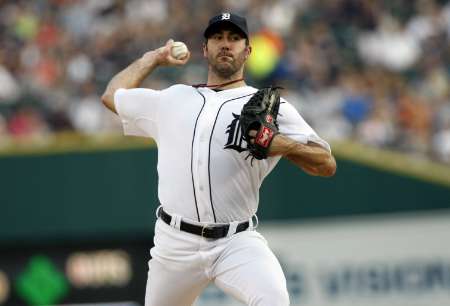 DETROIT, MI (WTVB) - It was a frustrating Friday for the Tigers with plenty of pitching but awful offense as the Kansas City Royals swept a day-night doubleheader 2-to-1 in the afternoon and 3-to-0 last night at Comerica Park. The twin losses left Detroit's lead in the American League Central at six games over the second place Indians and 6-and-and-half over the third place Royals. Kansas City bounced back after dropping Thursday's opener of this big 5 game series which continues tonight.
Justin Verlander was the tough luck loser for Detroit Friday afternoon when the Tigers were held to just 2-hits, including Jose Santiago's eighth-inning pinch-hit home run. Verlander slipped to 12-and-9 on 7 hits allowed over 8-innings with 6 strikeouts and 2 walks.
In the nightcap, the defeat was pinned on rookie left hander Jose Alvarez, who was called up from Triple-A Toledo to make the start. He gave up two runs in five-and-two-thirds innings while the Tigers were limited to 4 hits, including a double by Miguel Cabrera, who also had a single in Game One. Tonight's pitching matchup has Doug Fister going to the mound for Detroit against the Royals Wade Davis.
Both of the Chicago teams won Friday. The White Sox snapped a 10-game road skid with a 5-2 victory last night at Minnesota while in the afternoon at Wrigley Field, the Cubs blanked the Cardinals 7-to-0.