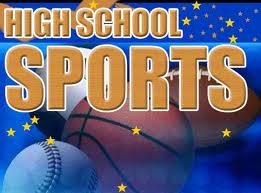 UNIOJN CITY, MI (WTVB) - In Branch County high school sports, the winter season schedule for county teams tips off this week and it begins tonight with girls basketball and there's one game on tap as Union City plays at home against Colon. The schedule picks up from there tomorrow night with a pair of games including a Branch County matchup with Coldwater at Quincy while Bronson opens on the road at Homer. We'll have the action from Quincy on the radio with our live coverage on AM 1590 and FM 95.5 beginning at 7 pm.
The boys basketball season begins next week. Also in winter sports, the Coldwater gymnastics season starts on Wednesday with a meet at Adrian while in wrestling, Coldwater, Quincy, and Union City open their seasons with tournament action on Saturday.
Today on the Coaches Corner, we'll have a final look at Coldwater volleyball with coach Larry Knauss and some of his comments from their recent annual award banquet.