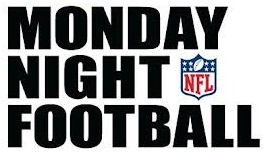 CHICAGO, IL (WTVB) - The Detroit Lions have the edge on the Chicago Bears with the playoff tiebreaker in the NFC North but Detroit is no longer alone atop the division because the Bears last night tied the Lions for first place by rolling past the Dallas Cowboys 45-28 on "Monday Night Football" on a frigid night at Soldier Field. The game time temperature was 8 degrees with the wind chill at minus nine.
With 3 games left, Detroit and Chicago are both 7-and-6 while the Lions own the tiebreaker with their sweep of the Bears this season. Detroit faces Baltimore Monday night at Ford Field followed by another home game against the New York Giants and then closes out the schedule on the road against the Vikings.
Chicago's last 3 games start on the road Sunday at Cleveland, then another road game against the Eagles before finishing up at Soldier Field against the Packers.