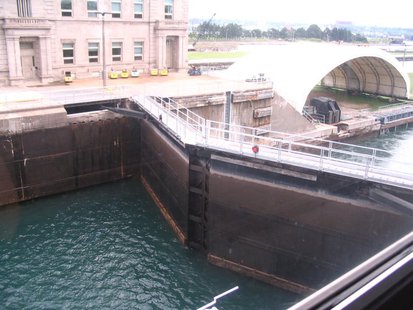 WASHINGTON, D.C. (WKZO) -- Michigan's Congressional delegation led by Representatives Candice Miller and Dan Benishek are urging the Obama Administration to fully fund the Great Lakes Navigation System in the fiscal 2015 budget.
Miller and Benishek wrote a letter to Director of the Office of Management and Budget Sylvia Mathews Burwell requesting the money especially for the Soo Locks Asset Renewal System. They noted in the last several years the U.S. Army Corp of Engineers have tried to minimize the number of unscheduled outages at the Locks.
Miller and Benishek are requesting until a replacement lock is built at the site, the government provide the money to keep the Soo Locks operational. The letter was co-signed by each member of the Michigan delegation in the House of Representatives.