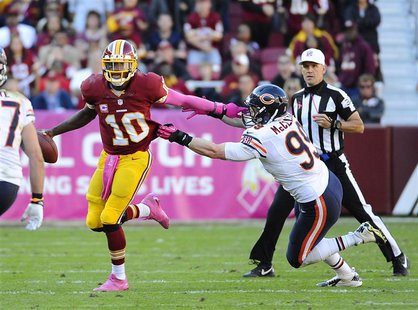 DETROIT, MI (WTVB) - The Lions returned to the practice field yesterday as they get ready for their Monday night game at Ford Field against the Baltimore Ravens. Reggie Bush, who didn't play in Detroit's loss at Philadelphia Sunday after re-aggravating a calf injury when he slipped and fell in the snow in the pre-game warm ups, said Wednesday he expects to play against the Ravens. We'll have Monday Night football on the radio with our coverage starting at 7:40 pm.
Week 15 kicks off tonight with the Denver Broncos looking to take another step toward clinching the AFC West as they host the San Diego Chargers.
And ex-Michigan State quarterback Kirk Cousins has been promoted by the Redskins from backup to starter as Washington has decided to bench Robert Griffin the Third for the rest of the year. RG3 says he wants to play, but it's not up to him as head coach Mike Shanahan made the move to allow Griffin to rest his surgically-repaired knee. The Redskins have lost five straight and are in last place in the NFC East.