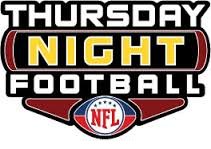 DENVER, CO (WTVB) -Week 15 kicked off last night with an upset in Denver as the 7-and-7 San Diego Chargers knocked off the Broncos 27-20. Denver slips to 11-and-3, leaving them tied with the Chiefs in the loss column atop the AFC West.
Meanwhile, the Lions continue preparing for their Monday Night football battle with the Baltimore Ravens at Ford Field. Detroit has lost 3 of 4 since taking over the NFC North lead which the 7-and-6 Lions now share with the Chicago Bears. Yesterday, the Bears announced that quarterback Jay Cutler has been medically cleared and will be under center against the Browns Sunday at Cleveland. Cutler has missed the Bears' last four games with a high left ankle sprain suffered in a 21-19 loss to Detroit on November 10th.
Cutler has watched for the last month as former Lion Josh McCown has more than held his own as a backup, tossing ten touchdown passes with just one interception and a 2-2 record since taking over late in the loss to Detroit.