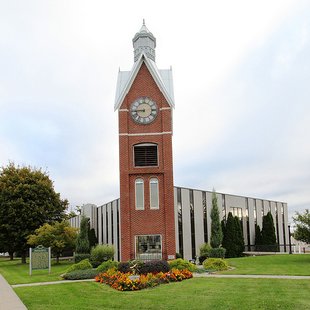 COLDWATER, MI (WTVB) - Branch County Commissioners today made quick work of their final gathering for 2013. Their second December meeting was moved up five days because it was scheduled otherwise to be on Christmas Eve.
The 10 a.m. session saw the approval of their spending plans for 2014 including the general fund budget and appropriations act, both of which drew no votes from Dale Swift, the second district Commissioner from Bronson. Swift believes the total of one million dollars taken from the county's rainy day account and delinquent tax fund used to balance the 2014 general fund budget can happen and still allow enough funding for reinstatement of laid off sheriff's department road patrol deputies and more money for MSU Extension programs, all without jeopardizing the county's reserve funds. Those cuts remain intact in the 2014 spending plan.
The County Board also set 10 am on January 2, 2014 as the time and date for its annual organizational meeting.