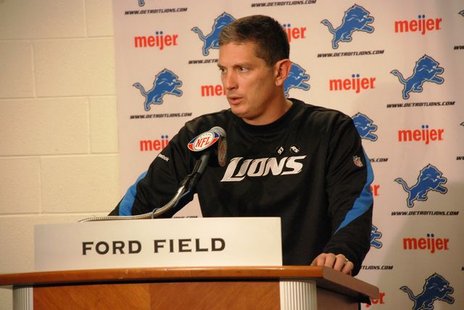 MINNEAPOLIS, MN (WTVB) - A season that began with so much hope came to a bitter end for the Detroit Lions Sunday in Minnestota, as Cordarrelle Patterson scrored a pair of touchdowns as the Vikings defeated the Lions 14-13 in the final game at the Metrodome. Patterson had a 50 yard run in the first quarter and an 8 yard receptions 6 minutes into fourth quarter to put Minnesota up for good. Matt Cassel threw for 189 yards with the TD and a pick for the Vikings, who finish the season 5-10-1.
Matthew Stafford threw for 217 yards, a touchdown, and no interceptions for Detroit, which closes the year 7-9 after starting 6-3. Reggie Bush had 5 catches for 33 yards and a TD in the defeat. All-Pro wide receiver Calvin Johnson did not dress for the game due to lingering knee problems.
The plummet by the Lions at the endof the season has led to speculation that this might be the final season for Detroit head coach Jim Schwartz. He has one year and reportedly $11 left on his contract.