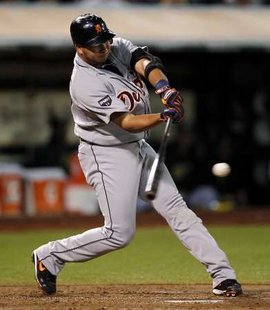 The Tigers' clubhouse crew was hard at work Wednesday at Comerica Park, loading up bins of equipment to truck down to Lakeland, Florida for spring training with the first full workout for pitchers and catchers February 12th and the opening full squad workout a week from tomorrow.
Meanwhile, Detroit shortstop Jhonny Peralta is reportedly on the list of names tied to a Miami-area clinic associated with performance-enhancing drugs.
However, Sports Illustrated also said this week that Peralta's name isn't directly linked to P-E-D use and Peralta's attorney issued a statement which said anybody who claims his client has used steroids is lying.