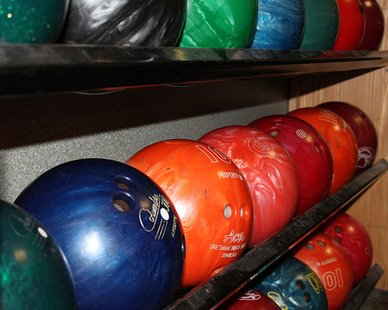 QUINCY, MI (WTVB) - In Branch County high school sports, the girls basketball regular season wrapped up last night for Quincy and Union City with both teams losing in Big Eight Conference action. Quincy suffered a 34-to-28 defeat at Jonesville. Ashton King and Sarah Ward had 8 points apiece while Bree Spalding had a team-high 12 rebounds. Ward also pulled down 10 rebounds. The Lady Orioles record slipped to 3-and-16 overall and 2-and-12 in league play.
Union City fell at home to Springport 60-to-32 with 11 points for Brooke Johnson. Union City finishes at 2-and-12 in the conference and 5-and-15 overall. Quincy, Union City, and Bronson begin state tournament play next week in the Class-C district at Centreville.
In reserve basketball last night, it was Coldwater vs. Sturgis. There was a split in the boys games at Sturgis. The junior varsity contest was won by Coldwater 42-to-30 with 14 points for Nate Waterbury. Sturgis took the freshman game 26-to-23 with 9 points and 16 rebounds for Brendan Spangler. For the girls at Coldwater, there was no freshman game. The Lady Cardinals beat Sturgis in the j-v contest 56-to-22 with 15 points for Kendall Galloway and 11 for Morgan Howard while Breanna Eddy had a team-high 10 rebounds.
Also in girls j-v action last night, Bronson lost at Centreville 35-to-26 with ten points for Kelsey Robinson. Tonight in high school sports, in varsity boys and girls basketball, Coldwater closes out regular season play at home against longtime rival Sturgis. We'll have the doubleheader on the radio and stream the audio on line at wtvbam.com. Our live coverage on AM 1590 and FM 95.5 starts around 5:30 following the Evening Journal with the girls game tipping off at 5:45 and the boys contest scheduled for 7:15. Also tonight, in girls and boys hoops, Bronson plays at home against Centreville while in boys action only, in a Branch County matchup, it's Hall of Fame Night at Quincy where the Orioles host Union City. Congratulations to this year's Hall of Fame inductees: Former coach and athletic director Mike Nowicki along with Michelle King-Kramer, Ryan Hemker, and Gerald Hinds. Also tonight in boys play, it's Tekonsha at Jackson Christian.
Turning to wrestling, it's the state tournament team finals this weekend at Kellogg Arena in Battle Creek beginning today with the quarterfinals and that includes Bronson as the Vikings, seeded fourth in Division Four, will go up against fifth seed Sand Creek at 5:30. The winner moves on to compete against the survivor of the match between number-one seed Hudson and Norway. The semi-finals and finals are tomorrow.
And there's state tournament boys and girls bowling this weekend for Coldwater with the Cardinals competing in Kalamazoo at Continental Lanes with the team regionals today and the singles regionals tomorrow.
Today on the Coaches Corner, it's Coldwater boys basketball coach Brien Kelly.
In middle school sports yesterday, in girls basketball, Coldwater dropped 3 out of 4 games against Gull Lake. In the eighth grade action at Gull Lake, the visiting Lady Cardinals lost the "A" game 32-to-14 with 8 points for Megan Lippert. Gull Lake also won the "B" game with Katie Kanouse and Jordan Bouse each with 2 points for Coldwater. In the seventh grade contests at Coldwater, the "A" game went to the Lady Cardinals 23-to-19 with 6 points for Isabella Foley. Coldwater lost the "B" game 25-to-16 with 4 points each for Ashley Mobley and Nadia Kiersey. Also last night, Bronson swept a pair of games from Centreville. The Lady Vikings won the eighth grade game 35-to-12 with 6 points each for Carly Kyle and Karly Showalter along with 8 rebounds apiece for Jill Pyles and Cassidy Wolff. Bronson took the seventh grade game 40-to-20 with 12 points from Payton Robinson