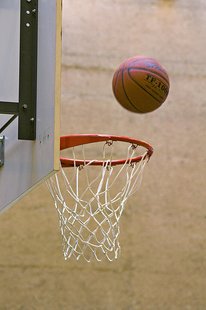 Second-ranked Michigan will open Big Ten play tonight on the road and the Wolverines may be without their second leading scorer when they face Northwestern. U-of-M guard Tim Hardaway Jr. remains questionable because of an ankle injury. Hardaway, who missed Saturday's contest against C-M-U, had started 81 straight games. Hardaway is averaging 15 points a game for the 13-and-0 Wolverines. The host Wildcats are 9-and-4. Michigan Coach John Beilein believes the Wolverine's two overtime wins against Northwestern last year provide a great learning tool for the team as U-of-M's five freshman prepare for their first Big Ten action
Last night in the Big Ten, number-11 Illinois was upset at Purdue 68-to-61 while 8th-ranked Ohio State easily knocked off Nebraska 70-to-44 in Columbus. Purdue is Michigan State's next opponent with the Spartans taking on the Boilermakers Saturday in East Lansing.
Also last night, number-one Duke pulled away in the second half to win 67-to-50 at Davidson.