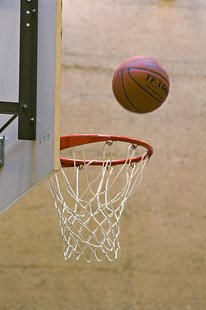 COLDWATER, MI (WTVB) - In Branch County high school sports, it's a boys-girls basketball doubleheader tonight in Coldwater as the Cardinals take on Battle Creek Lakeview in their first games of the New Year. The SMAC East action tips off with the girl's contest at 5:45 with the boy's game scheduled for 7:15 and we'll have live coverage of the twinbill on the radio with the broadcast on AM 1590 and FM 95.5 beginning at 5:30 when we'll also stream the audio on-line at wtvbam.com.
Yesterday, Lakeview won 3 of the 4 reserve games between the Cardinals and Spartans. It was a split in the boy's contests in Battle Creek, where Coldwater won the junior varsity game 39-33 with 17 points for Luke Beckhusen. The Spartans took the freshman contest 45-to-23. Brendan Spangler had 10 points and 7 rebounds for the Cardinals.
It was a sweep for Lakeview in the girl's games in Coldwater. The Spartans won the j-v contest 32-to-26. Breanna Eddy had 9 points and 9 rebounds for Coldwater. The freshman game went to Lakeview by a score of 22-19. Megan Hoath had 8 points and 6 rebounds for the Lady Cardinals.
Elsewhere on tonight's varsity high school basketball schedule, in girl's action only, it's Quincy at Athens and Bronson at Cassopolis. Also, Tekonsha plays at Waldron.