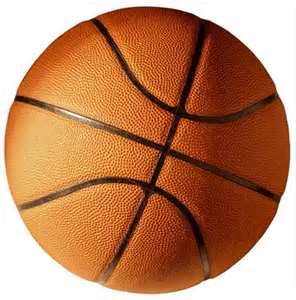 COLDWATER, MI (WTVB) - In Branch County high school sports last night, in a boys-girls basketball SMAC East doubleheader in Coldwater, the host Cardinals and the Battle Creek Lakeview Spartans split their games with a Lakeview victory in the girls opener and then in the boys nightcap, it was an overtime thriller that sent the Coldwater fans home happy with a victory they'll be talking about the rest of the season. Grant Mauer picked a perfect time to sink a triple right before the buzzer for his only field goal of the night to give the Cardinals a 58-to-56 comeback win over the Spartans. Coldwater trailed by as many as 11 points in the first half, which ended with Lakeview ahead 30-to-22.
The Cardinals sent the game into overtime when Jordan Eddy hit a pair of free throws with 1.7 seconds remaining in the fourth quarter to tie the score at 49-all. Eddy finished with a game-high 19 points while Luke Stempien added 15 points and a game-high 9 rebounds and was our McDonald's Player of the Game for Coldwater. The Cardinals improved their record to 4-and-4 overall and 2-and-3 in the division while Lakeview dips to 2-and-2 in the East and 2-and-4 overall. Coldwater returns to action Tuesday night with a Branch County matchup at home against the Bronson Vikings.
In last night's girl's game in Coldwater, the Lady Cardinals fell behind 17-to-5 after one quarter and never recovered as Lakeview pulled away for a 56-to-20 victory. Kenzie Galloway had 7 points and 6 rebounds while our McDonald's Player of the Game for Coldwater was Jordan Shiery, who had 4 points and 4 rebounds. Coldwater's record is now 3-and-6 overall and 2-and-3 in the SMAC East. The Lady Cardinal's next game is Friday at Gull Lake.
Elsewhere last night, in girls hoops, Quincy dropped a Big Eight Conference game at Athens 68-to-35. The host Indians led 29-to-14 at the break and sprinted away in the fourth quarter when they doubled up the Lady Orioles 26-to-13. Katie Santi and Sarah Ward had ten points apiece for Quincy, which slipped to 1-and-6 overall and 0-and-4 in league play. And Bronson picked up a win on the road last night with a 36-to-26 victory at Cassopolis. Skyler Sobeski led the way with 8 points, Amberly Bercaw had 7 and Mallorie Bassage added 6 points and a team-high 7 rebounds. Bronson improved its record to 6-and-4. Cassopolis won the j-v game 41-to-23. Kelsey Robinson and Alexa Ratkowski had 5 points apiece for Bronson with six rebounds each for Ratkowski and Kirin Cekander.
On today's high school schedule, in wrestling, it's the Union City Paul Smeltzer Memorial Invitational with Coldwater one of the teams competing at the meet. Also in wrestling, Quincy is at the Clinton Invitational while Bronson is at the Hastings Invitational. And in gymnastics, it's Coldwater at the Rockford Invitational