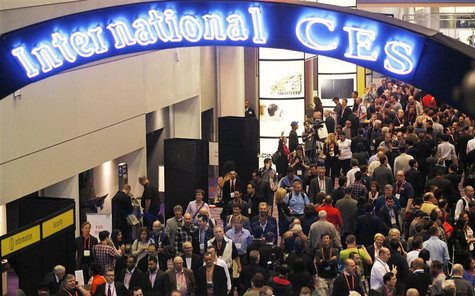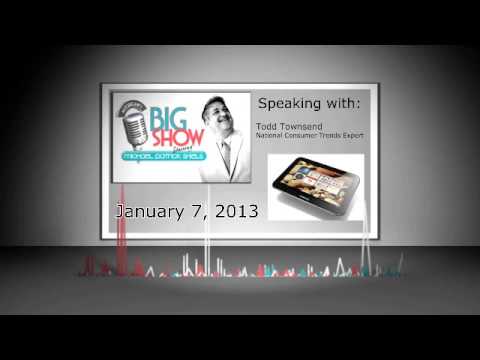 15VVX4j31_g
UNDATED (WKZO) – Bloggers, journalists, and techies will be descending on Las Vegas Tuesday for the opening of the 2013 Consumer Electronics Show. Approximately 150,000 will be in attendance to cast their eyes on the latest technological advances from singing refrigerators to the newest computer tablets causing quite a stir.
National Consumer Trends expert Todd Townsend joined Michael Patrick Shiels on Michigan's Big Show Monday to review the highlights from the Consumer Electronics Show. According to Townsend, the trend for this year's show seems to be in adding entertainment to already existing everyday appliances. Whirpool, for example, has a new line of refrigerators that have both WiFi and Bluetooth capabilities allowing consumers to hear recipes while cooking, play music, or even talk on the phone hands free.
Another gadget, that may be the most anticipated reveal this year, is the Table PC. That's right, forget the tablet, this touchscreen replaces the traditional home computer with a coffee table sized PC. The Table PC has a 27-inch screen and can be used flat like a tablet, upright like a monitor, even as an air hockey table with virtual pucks or virtual dice for board games.
Combing the feel of a phone, iPad, and laptop, the Tablet PC is generating the biggest buzz for the 2013 Consumer Electronic Show. Catch what else is to come from the CES above in the full interview with Townsend on Michigan's Big Show.
Michigan's Big Show can be heard on 590 AM/96.5 FM WKZO every weekday morning from 10 am -12 pm.