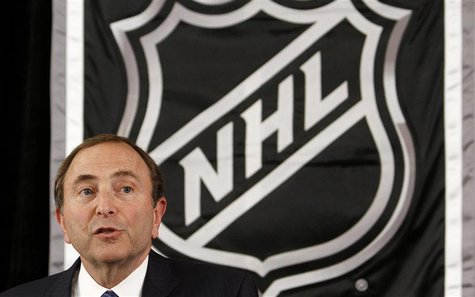 The National Hockey League and the Players' Association reached an agreement over the weekend on the framework of a new collective bargaining agreement to end the lockout that has been in place since mid-September. The breakthrough came after a 16-hour marathon negotiating session that lasted all day Saturday and into Sunday morning.
The league said the new labor package, which will reportedly be for 10 years, must be "drafted and formerly approved by both parties" before it can be finalized. The agreement would pave the way for a 48-game season that would tentatively begin January 19th.
In minor league hockey yesterday in the ECHL, the Kalamazoo Wings scored a 2-to-1 shootout victory at Toledo.