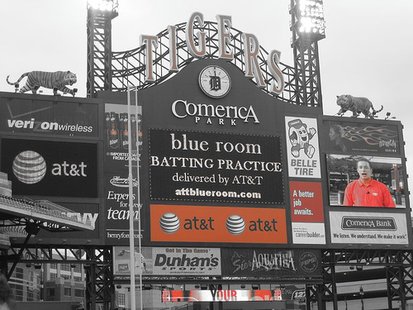 The Tiger's Winter Caravan bus tour is rolling leading up to Saturday's TigerFest 2013 at Comerica Park. Last night, Detroit GM Dave Dombrowski and several players were in Grand Rapids for the annual Whitecaps Winter Baseball banquet at DeVos Place.
Also on Wednesday, Tiger manager Jim Leyland spoke at the Toledo Mud Hens'Fandemonium event. And ten years after Detroit hosted its last All-Star game, the mid-summer Classic is headed to Cincinnati. The Reds will host the 2015 All-Star Game. Commissioner Bud Selig revealed the news during a Wednesday afternoon news conference.
This year's All-Star Game will be at Citi Field in New York, while the 2014 game will be held at Minnesota's Target Field. Detroit has also hosted the All Star Game in 1941, 1951, and 1971.