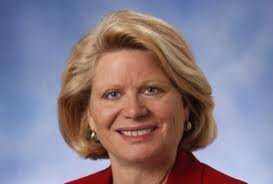 COLDWATER, MI (WTVB) - Secretary of State Ruth Johnson today announced that a representative will hold office hours on her behalf from 1 p.m. to 2 p.m. on July 23 in the second floor council chambers of Coldwater City Hall, 1 Grand St., to hear from local residents and help them find answers to their questions.
"I want to hear comments and questions from area residents," Johnson said. "As your secretary of state, I am committed to excellent customer service, and we need your ideas to help us serve you better. You also can talk to someone to get your questions answered."
The staff person will be available to speak with people about their ideas, concerns and constituent issues. Customer business transactions can be done at the Coldwater Secretary of State office at 7 Vans Ave.