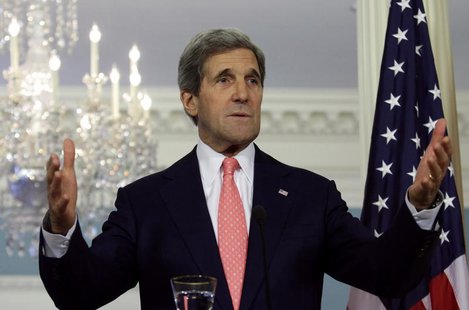 WASHINGTON (Reuters) - The United States is debating what more it might do to help the Syrian opposition in its civil war against the government, U.S. Secretary of State John Kerry said on Wednesday without giving any details.
"We are determined to do everything that we can in order to help the opposition to be able ... to save Syria," Kerry told reporters at a news conference with British Foreign Secretary William Hague.
"People are talking about what further options might be exercised here ... but we don't have anything to announce at this moment."
(Reporting By Arshad Mohammed and Lesley Wroughton; Editing by Sandra Maler)