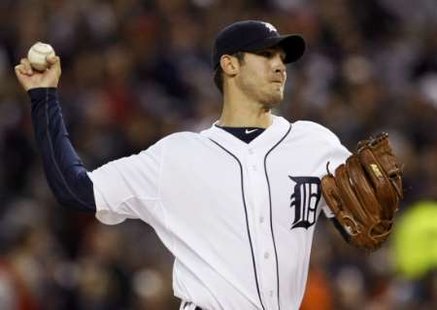 MINNEAPOLIS: The Detroit Tigers received another strong pitching performance from Rick Porcello in a 4-0 shutout win against Minnesota in the first game of a 3-game set at Target Field. Porcello struck out five over seven innings of 3-hit ball for the win. He got all the run support he needed in a 4-run 6th inning, as Prince Fielder led the offense with a 2-run double.
Anibal Sanchez returns to the Detroit lineup tonight after missing his last scheduled start last Sunday; the Twins counter with Samuel Deduno.
The Tigers keep their 4½ game lead over Cleveland in the American League Central race, with the Indians getting a 2-1 walk-off win against Washington.