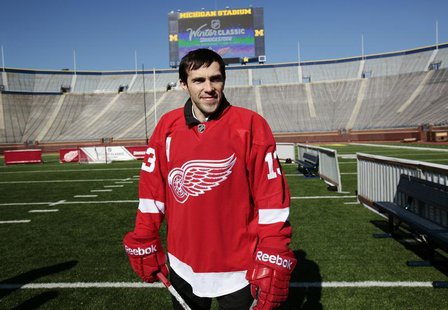 The Red Wings have agreed to terms with forward Pavel Datsyuk on a three-year contract extension through the 2016-2017 season. Financial details were not released, but the deal is reportedly worth $23 million dollars. Datsyuk, who had one year remaining on a seven-year, nearly 50-million dollar pact, has played his entire career with Detroit, winning a pair of Stanley Cup titles since joining the Red Wings in 2001. The 34-year-old Russian native has 3 times been named the league's top defensive forward.
The Stanley Cup Finals resume tonight in Boston with Game 4 after the Bruins grabbed a 2-1 series lead over Chicago with a 2-0 win Monday night. The Blackhawks have dropped two straight after a triple-overtime win in the best of 7 series opener.
And the Grand Rapids Griffins won the Calder Cup after beating the Syracuse Crush 5-2 in Game Six of the American Hockey League championship series last night in New York. It's the first league title in the 17-year history of the Red Wings affiliate.