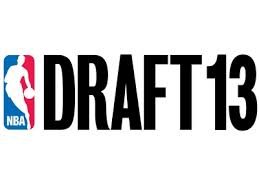 There were plenty of surprises in last night's NBA Draft including the first round pick made by the Pistons and Detroit fans today probably are saying who is Kentavious Caldwell-Pope? The 6-foot-6 shooting guard, taken number-8 overall by the Pistons, was SEC Player of the Year last season as a sophomore at Georgia. Caldwell-Pope provides the Pistons some much needed size in the backcourt. It was also a bit of a surprise that Detroit passed on Michigan point guard Trey Burke, who was taken next as the number-9 pick by the Minnesota Timberwolves, who then traded Burke to Utah, in exchange for the #14 and #21 picks in this year's draft.
In the second round, the Pistons took North Texas power forward Tony Mitchell as the number-37 overall selection. Detroit's last pick, #56 overall in the third round was Louisville point guard Payton Siva, who helped beat Michigan in the NCAA championship game.
Tim Hardaway, Jr. from Michigan was selected by the New York Knicks at number-24 overall. Cleveland caught most everyone off guard when they went with UNLV forward Anthony Bennett with the top overall pick in the draft. Victor Oladipo, the 6-foot-4 shooting guard from Indiana, was taken by Orlando at number two. His teammate at Indiana, forward, Cody Zeller, was chosen fourth by Charlotte. Kentucky's Nerlens Noel was considered a possible number-1 pick when the draft began last night at the Barclays Center in Brooklyn. Instead, Noel was taken at number-6 by New Orleans.