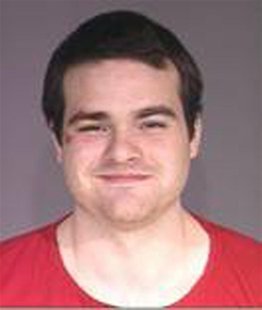 By Teresa Carson
PORTLAND (Reuters) - Police surrounded a motel in Oregon on Tuesday and were negotiating for the surrender of an ex-convict accused of killing his grandparents after they threw him a party to celebrate his release from prison, authorities said.
Michael "Chadd" Boysen, 26, is suspected of killing his grandparents in Renton, Washington, and stealing their car. Their bodies were found on Saturday, a day after he was released from prison on a burglary conviction.
"We have information that Boysen may be in a motel room in Lincoln City, Oregon," Cindi West, a spokeswoman for the King County Sheriff in Washington state, said in an email. She said a SWAT team was at the motel.
Lincoln City Police Chief Keith Kilian told Reuters a person had checked in to the WestShore Oceanfront Motel under Boysen's name, and that a motel clerk alerted police after recognizing images of Boysen that have played in the media.
Oregon State Police said in a statement that rooms at the motel were evacuated and surrounding city streets were blocked. Local residents were contacted by phone and asked to remain in their homes until the situation is resolved, police said.
Police feared Boysen planned to target people in positions of authority. He was released on Friday from the Monroe Correctional Facility in Washington state, after serving a nine-month sentence for burglary.
Police said the grandparents had given Boysen a room in their home. They picked him up from prison on Friday, helped him get a Washington state identification card and hosted a family party later that evening, police said.
Boysen's mother found the bodies of her parents on Saturday, according to police. The next day, the King County Sheriff's Office issued a warrant for Boysen's arrest.
About two dozen law enforcement officers surrounded the hotel where Boysen was believed to be holed up in Lincoln City, 76 miles southwest of Portland on the Oregon coast.
"We are negotiating with a male subject, who we believe is one and the same" as Boysen, Kilian said. "He's not wanting to come out. In fact, he'd like us to go away."
"We need to do everything we can to get this man off the street as soon as possible," King County Sheriff John Urquhart said in a statement on Monday. "His threats against authority figures make him very dangerous and unpredictable."
(Additional reporting by Laura L. Myers in Seattle, Writing by Alex Dobuzinskis; Editing by Cynthia Johnston and David Gregorio)