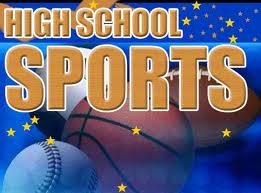 COLDWATER, MI (WTVB) - In Branch County high school sports, it's a busy schedule this week for county teams to open the spring season but with the unseasonably cold weather still in the forecast for at least the next several days, a number of events have already been postponed. That includes Quincy baseball at home today vs. Prairie Heights and tomorrow against Fremont. Also, Quincy softball at Napoleon for today has been called off as has tomorrow's Coldwater at Quincy track meet the Coldwater jv and varsity soccer matches at home against Jonesville, and jv softball at Quincy.
Union City has also postponed its baseball and softball games scheduled for this week. We'll keep you up to date on the radio and on-line at wtvbam.com on any additional schedule changes.
The spring season for Coldwater got started indoors last Friday. In girl's tennis, the Lady Cardinals took 3rd place at the Ramblewood Invitational tournament by winning 10 of the 48 possible points. Winning two of their three flight matches were Madison Zinn at #1 singles, Jami Maxson and Janie Marso at #1 doubles and Karrissa Harrell and Lauren Outwater at #2 doubles. Winning one of their three flight matches were Morgan Miller at #2 singles, Emma Dwyer at #4 singles, Sadie Youse and Ronnie Gerich at #3 doubles and Jessica Weaver and Fawn Andrews at #4 doubles.
And in girl's track & field, Ellie Ohm and Becca Schott led Coldwater to a tenth place finish at the annual Huron Relays at Eastern Michigan's Bowen Field House. Ohm won the pole vault competition when she was the only one to clear 9-feet. Schott finished third in the 1600 meter race, narrowly losing the gold medal by two seconds. Also, Ohm took eighth place in the finals of the 60 meter hurdles. Ashley Chase finished tied for ninth in the high jump and Natalee Dally placed tenth at 16-hundred meters.
Today on the Coaches Corner, we'll preview Coldwater girl's soccer with Coach Ken Delaney.