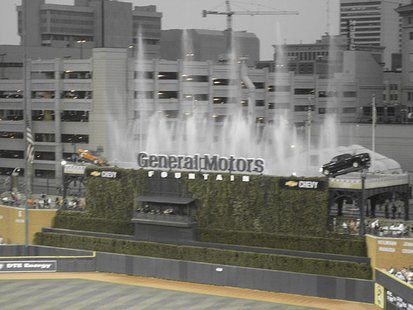 It took nearly five hours but it was worth the wait for the Tigers last night at Houston where they outlasted the Astros 7-to-3 in 14 innings in the opener of a 4-game series.
Don Kelly was the hero for Detroit as he singled in the go-ahead score during a four-run 14th inning, giving the Tigers six wins in their last 7 games. Luke Putkonen, just called up from Triple-A Toledo, tossed the final 2-and-a-third scoreless innings for his first career victory. Detroit starter Rick Porcello worked 7 full frames, yielding 5 hits and 3 runs while fanning seven. Doug Fister goes to the mound tonight for the Tigers looking to improve on his 4-and-0 record.
The White Sox won 3-to-1 last night at Texas while the Cubs fell 4-to-2 to the Padres yesterday afternoon at Wrigley Field.