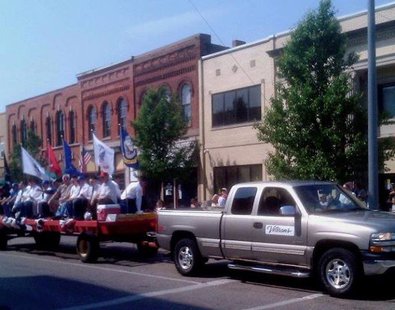 COLDWATER, MI (WTVB) - Communities across Branch County will be commemorating Memorial Day Monday with with various ceremonies and parades. In Coldwater, the observance begins at 8:30 am at the Four Corners Park downtown. The parade will begin shortly after 9 am and proceed west on US 12. A special "Flowers on the Water" ceremony will be held on the bridge east of Oak Grove Cemetery, followed by services at the old Oak Grove Cemetery on the north side of US 12. The ceremonies will finish at the Gathering of Flags in the new Oak Grove Cemetery on the south side of US 12.
Union City holds one of the largest Memorial Day parades in the area. Line-up begins at 9 am at Union City High School. The parade will step off at 10:30 am. Because of the parade, traffic will be blocked in downtown Union City from 8 am-12 noon on Monday. There will be a ceremony at Riverside Cemetery following the parade.
Quincy's parade will begin at the American Legion Post on US 12 at 11 am. LIne-up begins at 10:30 am. The parade wlll proceed down US 12 to Lakeview Cemetery on West Street.