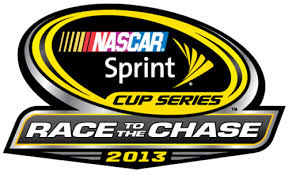 FT WORTH, TX (WTVB) - Jimmie Johnson put himself back on top of the point standings in the Chase for the Sprint Cup championship by winning Sunday's AAA Texas 500 with a dominating performance at Texas Motor Speedway. With 2 races left in the Chase, Johnson holds a 7-point lead over Matt Kenseth, who finished fourth.
Johnson crossed the finish line 4.4 seconds ahead of Dale Earnhardt Jr., his Hendrick Motorsports teammate. Earnhardt has now finished second in 5 races this season, including three of the last six. One week after his Martinsville win, Jeff Gordon took the biggest hit in points after crashing early in the race and finished 38th yesterday, dropping from third to sixth in points, ending his hopes of winning a championship.
Next on the schedule is Sunday's Advocare 500 at Phoenix International Speedway.