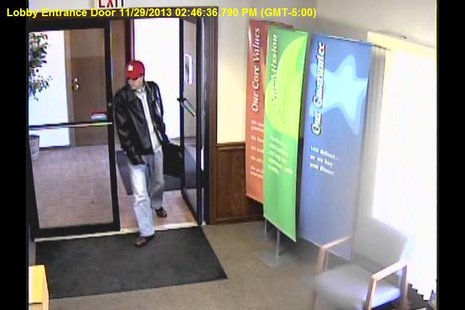 MARSHALL, MI (WTVB) - A brazen robber walked into a bank in Marshall on the busiest shopping day of the year and held up the place, but he may not get to spend any of his loot.
Calhoun County Deputies say soon after the man walked out of Monarch Community Bank in the Family Fare Plaza with a computer bag filled with stolen cash, a dye pack exploded, staining the money and possibly staining him as well. One of the tellers had placed the dye pack, which looks like a bundle of bills, into the bag after he slipped them a note demanding cash. He did not flash a weapon.
Deputies are asking for anyone who may have witnessed that event or sees currency stained with dye to call police.
Deputies deployed K-9's but they believe he had a getaway car stashed nearby and was gone before deputies arrived.