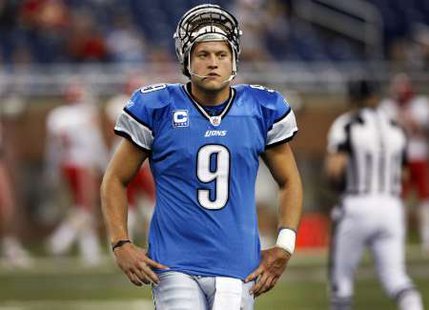 CLEVELAND, OH (WTVB) - The Lions scored 24 unanswered points to close the game and defeat the Browns 31-17 in Cleveland. The win improved Detroit's record to 4-and-2 and moved them into a first place tie in the NFC North with the Bears, who beat the Giants last Thursday. The Lions next game is Sunday at home against Cincinnati. Matthew Stafford yesterday threw for 248 yards, four touchdowns and an interception for Detroit, which trailed 17-7 at the half. Lion's rookie tight end Joseph Fauria caught 3 touchdown passes while Reggie Bush rushed for a game-high 78 yards and had five catches for 57 yards and a touchdown, helping Detroit snap the Brown's 3-game winning streak and drop their record to 3-and-3.
The Lions defense, which allowed 115 rushing yards in the first half, came out strong in the third quarter when Cleveland had no first downs and only six total yards of offense.
There are only two unbeaten teams left in the league after six weeks. Denver and Kansas City both won yesterday to move to 6-and-0 while New Orleans suffered its first loss, falling at New England. Last night, Dallas beat the visiting Washington Redskins 31-16 and Week 6 wraps up tonight with Indianapolis at San Diego.