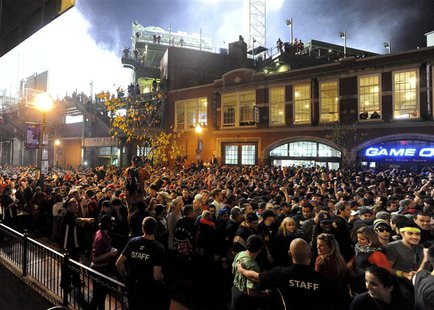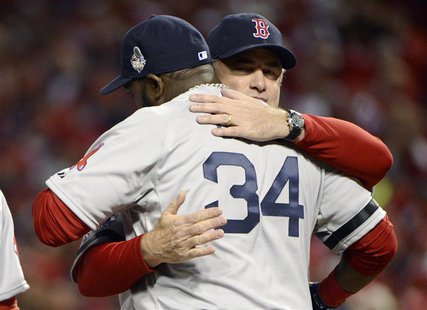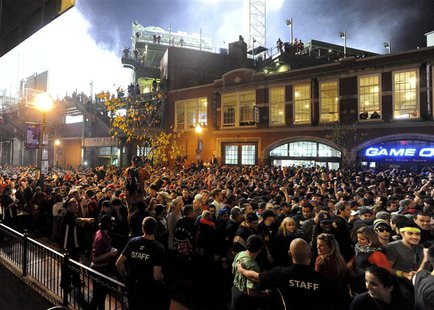 BOSTON, MA (WTVB) - The Boston Red Sox last night won their eighth World Series championship in franchise history by beating the St. Louis Cardinals 6-1 in Game Six of the Fall Classic at Fenway Park. Shane Victorino hit a three-run double and drove in four runs total for Boston. It's the first time the Red Sox clinched a title at home since 1918. Their two most recent championships were both won on the road in 2007 and 2004. The Red Sox joined the 1991 Minnesota Twins as the only teams to win the World Series one season after finishing in last place in their division.
David Ortiz was named the Series Most Valuable Player after hitting an amazing .688 for Boston with two homers, seven runs scored, six RBIs and a robust .750, 18-of-24, on-base percentage over the six games. Again, the Red Sox World Champions for the third time in the past 10 seasons with last night's 6-1 Game Six victory over the St. Louis Cardinals.
One more baseball note. Detroit free agent backup catcher Brayan Pena won't be back with the Tigers next season. Pena tweeted Wednesday he was informed by the team that he isn't in Detroit's plans for 2014. The 31-year old Pena's one season with the Tigers saw him hit .297 with 4 homers in 71 games.