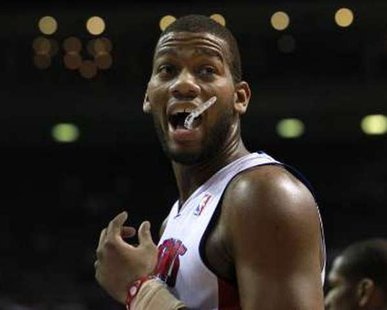 AUBURN HILLS, MI (WTVB) - The Pistons outscored the Bucks by 14 points in the second half to pull out a 116-111 victory at the Palace, ending a 3 game skid for Detroit. Greg Monroe led the way with 28 points and 14 rebounds, while Andre Drummond had a double-double of his own with 10 points and 16 boards. Josh Smith collected 26 points and Brandon Jennings had 20 and 13 assists in the win. Milwaukee became the first team in the league to reach 60 losses this season.
Tonight, it's Detroit at Indiana.
Last night, the Pacers were pounded at home by San Antonio 103-77 as the Spurs broke a franchise record with their 18th straight win.