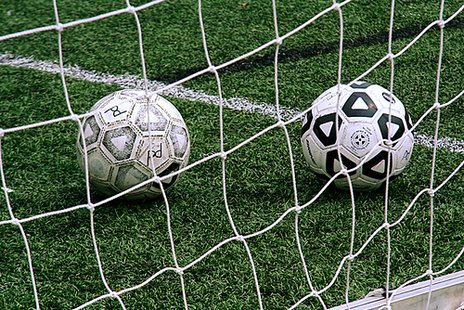 COLDWATER, MI (WTVB) - In Branch County high school sports, last night in girls soccer, Coldwater got its offense rolling early on the way to a 7-0 SMAC East win at home over Battle Creek Central. Sophomore Megan Hoath had her first varsity hat trick, scoring 2 goals in the first half and one in the second. Other Cardinal goal scorers were MacKenzie McGuire, Carlee Smoker, Ali Germann, and Hailey Danielson. Kaitlyn Vella had 3 assists, with single assists for Danielson and Maggie Morrison. Coldwater outshot Battle Creek Central on the night 33-3, with Shelby Bowers making 3 saves in goal for the shutout. With the win, Coldwater improves to 2-4 overall and 1-3 in the SMAC East. They'll play at Harper Creek tomorrow in a varsity only game at 6 pm.
Also in girls soccer last night, Quincy was a 5-3 winner at Jonesville. The visiting Orioles had a 3-1 lead at halftime and went ahead 4-1 after the break before the host Comets rallied to cut the deficit to 4-3 with 6:28 left in the match. But 3 minutes later, Liz Counterman, who had Quincy's first goal on the night, scored her second goal and the Orioles then closed out the 5-3 victory. Cailyn Hines also had a pair of goals for Quincy while Gaby Masson added a goal and an assist and Mackenzie Moore had 2 assists. The Orioles improved to 3-1 in league play and 3-3 overall with their next match another conference contest Thursday at Hillsdale.
Yesterday in baseball and softball, it was Union City at Colon. In the baseball action, Union City won the five inning opener 14-1 before the nightcap was suspended due to darkness in the fourth inning with Colon leading 8-4. In the first game, Darren Austin earned the victory, tossing 4 innings of 4-hit ball with 5 strikeouts. On offense, Cody Cable and Hunter Johns each had 3 hits and an rbi.
In the softball action, it was a split in the two five inning games with Union City taking the opener 3-1 while Colon won the second game 6-1. Marissa Mead went the distance on the mound in both contests. In game one, she had a 1-hitter with 5 strikeouts. At the plate, she had one of the Chargers two hits and scored a run. In game two, Haley Harty had two hits for Union City.
Yesterday in boy's golf, Coldwater traveled to the Island Hills golf course for the first of two SMAC League meets and the Cardinals finished the day in 9th place with a team score of 366. Battle Creek Lakeview led the way with 316 score. Coldwater was paced by Nolan Duda with an 87, Nathan Waterbury, Scout Case, and Cam Ruge each had 93's, Nick Galliers shot a 98 and Stephan Boston rounded out the scoring with a 106. The second round of the SMAC League meet is scheduled for Monday May 19th. In JV action, Coldwater took 3rd place at the Marshall JV Jamboree firing a score of 208. Lakeview won the event with a 180 and Marshall was 2nd with a 202. Keagan Dwyer led the Cardinals with a 49.
And in girls tennis yesterday, Coldwater lost 8-0 at Sturgis.
On today's high school sports schedule, there's a full slate of baseball and softball with Coldwater at Battle Creek Lakeview, while Quincy hosts Athens, Bronson hosts Mendon, and Union City hosts Springport. In track, Coldwater has a double dual meet at Harper Creek. And in girls tennis, it's Bronson at Constantine.
Today on the Coaches Corner, it's Quincy baseball coach Tim Brockway.