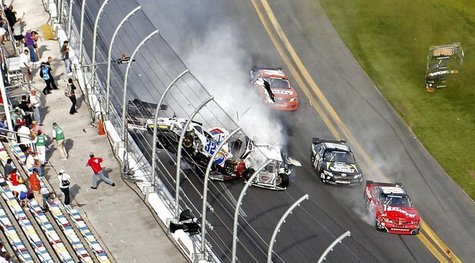 BROOKLYN (WTVB) - NASCAR has implemented a new rule that will require drivers involved in accidents on the race track to remain inside their vehicles unless "extenuating emergency conditions exist," NASCAR vice president of competition Robin Pemberton announced Friday.
The rule comes less than a week after Tony Stewart struck and killed Kevin Ward, Jr. in a sprint car race in upstate New York. Representatives from Stewart-Haas Racing said during a press conference on Friday at Michigan International Speedway that Tony Stewart is "grieving" over the death of Kevin Ward Jr. and it's undetermined when Stewart will be back in a race car.
The Ontario County, New York Sheriff said that he expects the investigation to continue for at least two more weeks.
Jeff Burton will substitute for Stewart on Sunday in the Pure Michigan 400. He qualified in 27th place Friday.