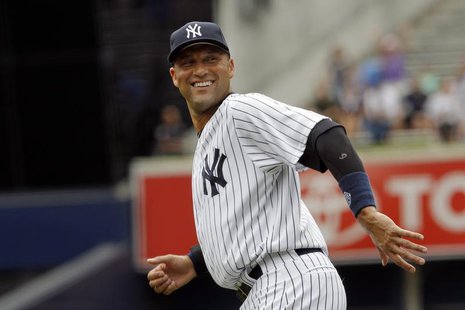 DETROIT, MI (WTVB) - The Tigers swing back into action tonight after taking the day off Monday with Detroit opening up a 3-game series at home against the New York Yankees. The second place Tigers now trail Central Division leading Kansas City by a game-and-a-half after the Royals last night lost to the Yankees 7-1 in a makeup contest at Kansas City.
Rick Porcello gets the start tonight for Detroit as New York shortstop and Kalamazoo native Derek Jeter is set to play his final 3 regular season games in Motown. Jeter is retiring this fall after 20 big league seasons, all with the Yankees. The Tigers will honor Jeter in a pre-game ceremony tomorrow night.
The Chicago White Sox and the Cubs were also both idle on Monday.