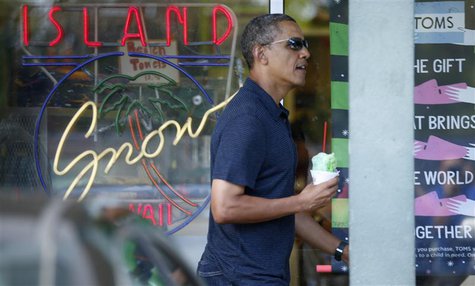 KAILUA, Hawaii (Reuters) - President Barack Obama celebrated the end of 2013 on Wednesday with a favorite Hawaii treat, a flavored icy dessert known as shave ice.
Obama, his children and some friends traveled down the coastline from their vacation rental to buy the treat before returning to spend New Year's Eve at home.
"I hope you guys have a great 2014," Obama told a small group of people who gathered to watch.
The president's shave ice flavor was cherry and lemon-lime.
(Reporting by Ikaika Hussey; Editing by Bill Trott)