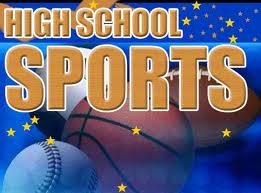 QUINCY, MI (WTVB) -In Branch County high school sports, in a makeup Quincy boys basketball game on Saturday that was snowed out last Tuesday, the Orioles picked up a 70-64 non-conference win at Napoleon. The Orioles had 4 players score in double figures led by Jimmy King with 20 points. Nick Haberl added 13 points while Jake Rider and Mike Foehr had 10 points apiece. The victory improved Quincy's record to 5-1. Tomorrow night, the Orioles have a Big 8 Conference game at Springport.
In wrestling on Saturday, Coldwater had a second place finish at the Parchment Team Invitational, falling to Schoolcraft in the finals. The Cardinals posted wins over Parchment, Comstock, Eau Claire and Central Montcalm. Going 5-0 on the day for Coldwater were Mohamed Aljabaly and Austin Siegel while at 4-1 were Faheem Abdullah, Nooh Aljabaly, Randall Linton and Jesse Miller. Mohamed Aljabaly also brought home Most Valuable wrestler honors.
In bowling on Sunday, Coldwater competed in the Battle of the Baker tournament at the M-66 Bowl in Battle Creek. The girls squad made it to the top eight before being eliminated by Tecumseh. The Cardinal's boys team also made it to match play and ended up placing third. Last week on Wednesday, Coldwater earned bowling victories over Battle Creek Lakeview at Marshall Lanes. Top scorers for the boys varsity were Buddy Bailey with a 213, Austin Reichhart 191, and Travis Reimer 189. For the girls varsity, Dana Bailey rolled a 237 and Kira Mobley 186. Both j-v squads also recorded wins with Brady Omo leading the boys with a 183 and Sadie Youse was the girls top scorer with a 107.
On tonight's high school schedule, in girls basketball, Quincy hosts Stockbridge, Union City hosts Centreville and it's Tekonsha at Pittsford. Today on the Coaches Corner, it's Coldwater girls basketball coach Ken Smoker.