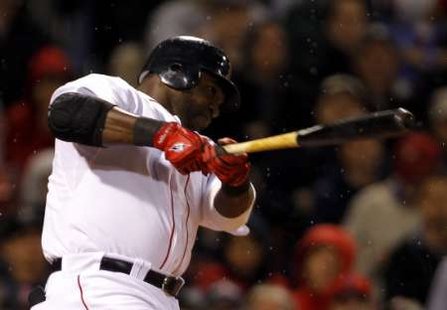 DETROIT, MI (WTVB) - The Tigers were two outs away from a sweep over the Red Sox with a 3-2 lead last night before David Ortiz blasted a 3-run homer in the top of the ninth and Boston downed Detroit 5-3 to salvage the finale of the 3-game series. Ortiz connected off Joba Chamberlin, who entered in the ninth after struggling Tiger closer Joe Nathan had the night off after throwing 32 pitches the night before.
Detroit rookie shortstop Eugenio Suarez, who hit his first career homer on Saturday, had a pair of rbi singles last night. Tiger slugger Miguel Cabrera had a double and a single but left the game in the sixth inning because of tightness in his left hamstring. Cabrera is considered day-to-day.
The defeat leaves Detroit with a 3 game lead in the American League Central over the second place Indians. The Tigers next 14 games are against teams in the Central beginning tonight in Chicago against the White Sox, who lost 4-2 to the Angels yesterday in Anaheim.
The Chicago Cubs fell 4-3 to the Marlins at Wrigley Field.