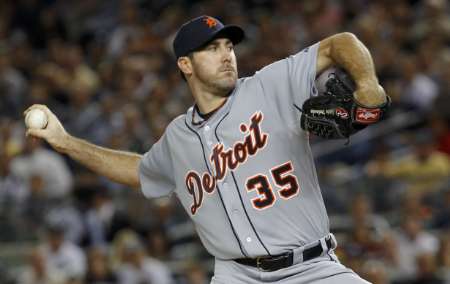 CHICAGO, IL (WTVB) -The Detroit Tigers and Chicago White Sox were rained out last night in Chicago and no make-up date has yet been announced. Game two of what will now be a three game series comes up tonight with last night's scheduled pitching matchup pushed back a day as Justin Verlander will be on the mound for Detroit against Chicago's John Danks.
Last night's washout brought some welcome rest for Tiger slugger Miguel Cabrera, who has been playing with a tight left hamstring and served as the designated hitter in Detroit's 6-5 defeat Monday versus the White Sox.
The Central Division leading Tigers were able to pick up a half-game in the crowded standings last night as second place Cleveland lost 9-5 to the Royals at Kansas City. The Indians trail Detroit by two and a half games with the Royals 3 back and the White Sox three and half out.
The Chicago Cubs last night cruised to a 7-3 win at Pittsburgh.