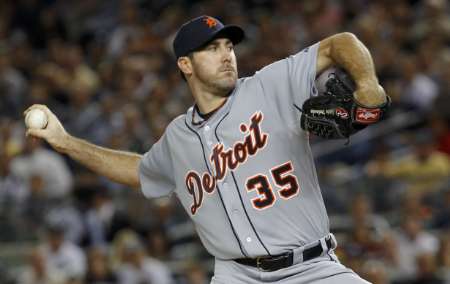 DETROIT, MI (WTVB) - The Tiger's late rally came up short against the Royals last night as Kansas City held on to beat Detroit 11-8 in the opener of a 4-game series at Comerica Park. The defeat trimmed the Tiger's lead in the American League Central to just a half game over the Royals, who have won eight straight.
Justin Verlander's season long struggles for Detroit continued as he was lit up in the loss for seven runs on 12 hits over six innings. Ex-Tiger Omar Infante hit a three-run homer off the former Cy Young winner and had 4 rbi's. The Tigers made the game closer than it seemed by scoring six runs in the ninth including a grand slam launched by J.D. Martinez. Max Scherzer goes to the mound tonight for Detroit against the Royals.
The Chicago White Sox were idle yesterday while the Cubs last night went 13 innings to win 5-4 at Miami.