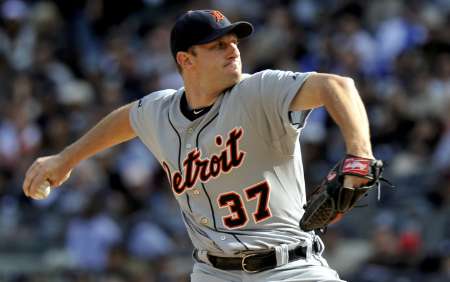 BOSTON, MA (WTVB) - It's the Tigers vs. the Red Sox tonight at Boston in the opener of a three game series at Fenway Park. Detroit was idle yesterday following Wednesday's win at Baltimore where they swept 3 in-a-row from the Orioles. The Tigers will be shooting for their ninth straight road victory which would be their longest such streak in 30 years dating back to their World Series winning 1984 season which featured 17 straight road wins.
Tonight's pitching matchup has Max Scherzer shooting for his sixth straight victory for Detroit with a 5-1 record going up against Boston's Jon Lester. The Red Sox lost Thursday afternoon at Minnesota leaving Boston with a .500 mark of 20-and-20 while the Tigers' hot start this season puts their major league best mark at 24-12.
The Chicago Cubs fell 5-3 yesterday at St. Louis with their 9 loss in their last 11 games. Their 13-26 record puts them off to their worst 39 game start since 2002. The White Sox had the day off Thursday.